Our human resources
Just as it was a century ago, our people are still the core asset of our business today. The enthusiasm and spirit of the Morgante family, which have always guided them, give them direction, continuity and dynamism. Our people always had and will have a central role in an ambitious project that aims to create that delicate balance between timeless flavours and modernity.
In our prosciutto factory in San Daniele and in the cured meats factory in Romans D'Isonzo, our people are the most important asset. Our passion involves and focuses on the people who contribute to producing and selling our products.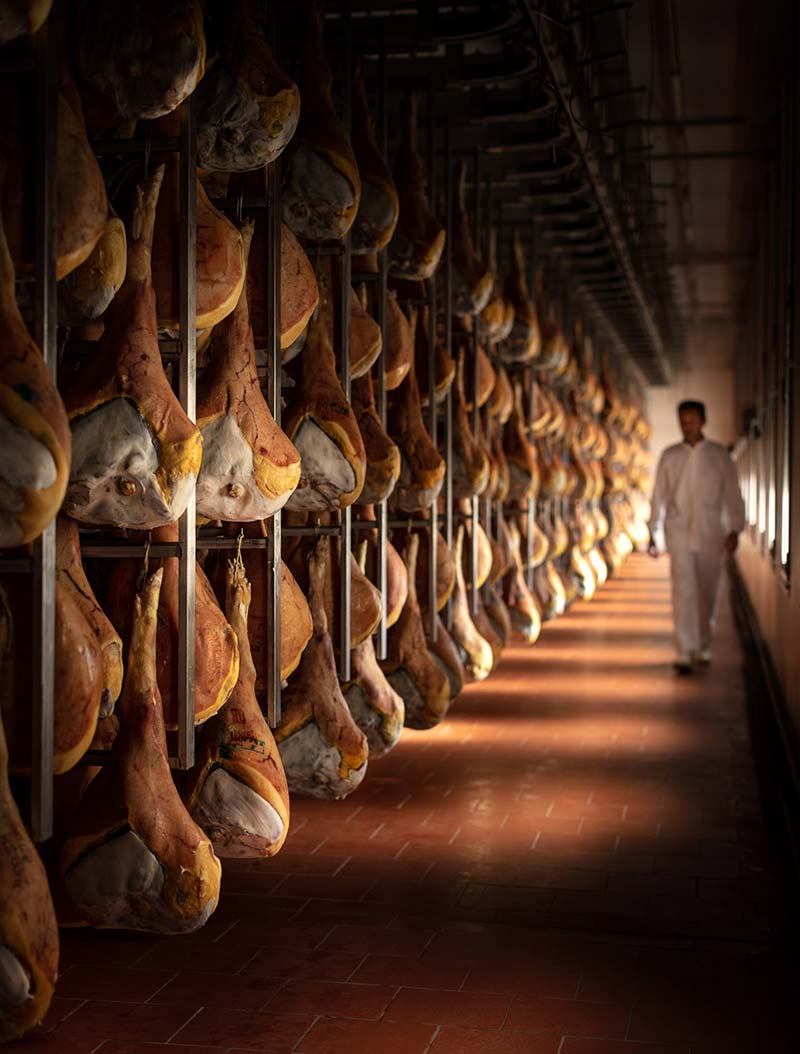 We pay close attention to the quality of our work environment, of health and safety in our factories, just as we do when selecting and choosing our ingredients. Our skill and experience guarantee the future and continuity of our company.
FOOD DIPLOMACY
Genuineness is a founding principle of quality, simple yet difficult to espouse with the various requirements of market and consumption.
When corporate philosophy respects the central role of people, everything becomes harmonious and natural. Vision and knowledge thus manage to put processes intro practise, transforming the products
Continuity, responsibility for an age-old tradition, obeying the rules, and the ability to be what we eat: we define this as food diplomacy.