San Daniele
The original prosciutto di San Daniele
Prosciutto crudo has been made for thousands of years in San Daniele. The Celts of the Pre-Roman era taught our ancestors how to use salt which combined with our inimitable climate, with the Alpine air, mellowed by the extraordinary natural climatising effect of the Tagliamento river and a marvellous hill that looks across to the sea, helped create a unique ham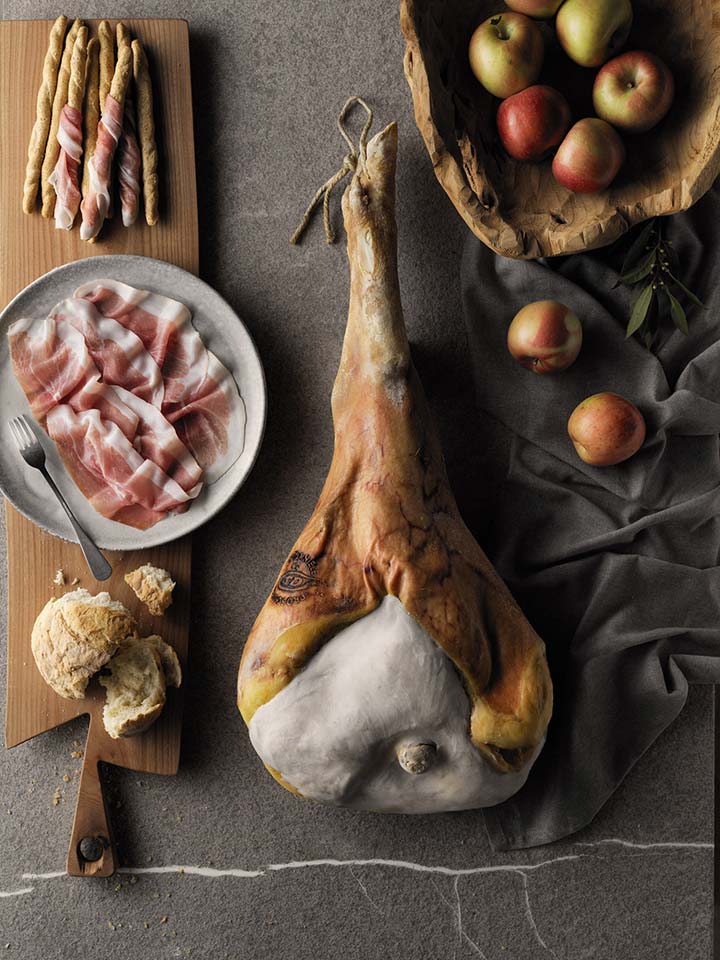 Prosciutto di San Daniele is made with ITALIAN pork thighs and the only added ingredient is sea salt. After the salting process, the hams are left to rest and, respecting nature and time, the natural flavour of the product is developed and enhanced. Inside every ham is the hard work of men and women who have handed down the art of San Daniele through the centuries, from generation to generation, ensuring that the strict method remains unchanged. Salt and time are all it takes to bring San Daniele to the table.
Fire-branded
The Consorzio del Prosciutto di San Daniele authorises fire-branding after at least 13 months of curing but in our factory, we select and package products at up to twenty months of aging to let you taste the essence of our work.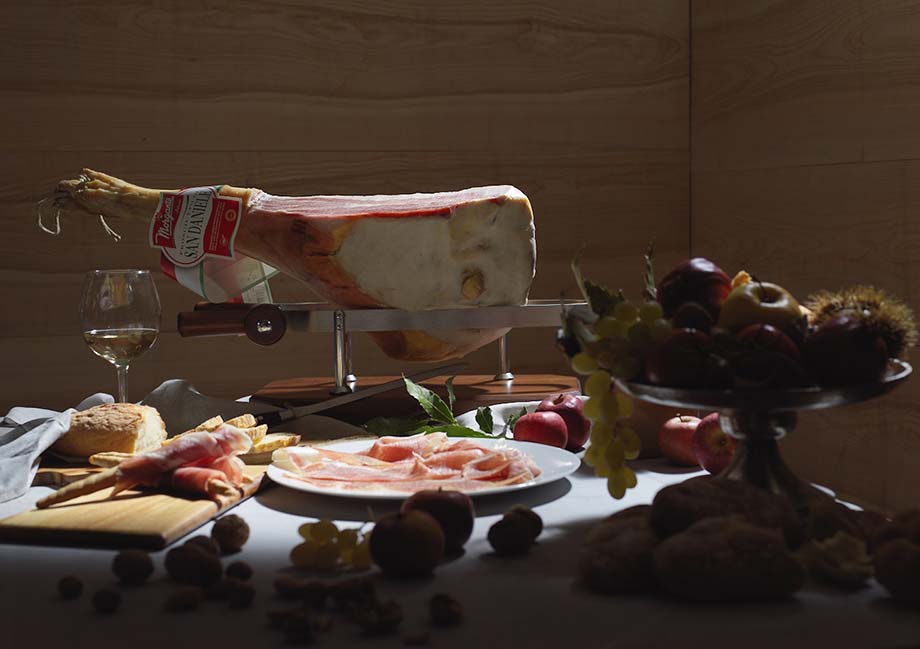 ONLY A HAM BRANDED N. 42 CAN CALL ITSELF A MORGANTE HAM!
A nutritional masterpiece that is easy to digest, a source of high-quality protein, natural and genuine, without no additives and no preservatives.
| | |
| --- | --- |
| Calories | 275 kcal per 100 gr |
| Proteins | 26 gr |
| Carbohydrates | 0 |
| Salt | 4,8 gr |
| Fat | 19 g of which saturated 6,5 |