Cooked hams
Our slow-cooked ham
Good food is simple and has few ingredients.
For cooked ham, we follow the same recipes and timing we have followed since the Sixties, with the added benefits of modern industrial organisation, to cope with the changing demands of retail and consumption.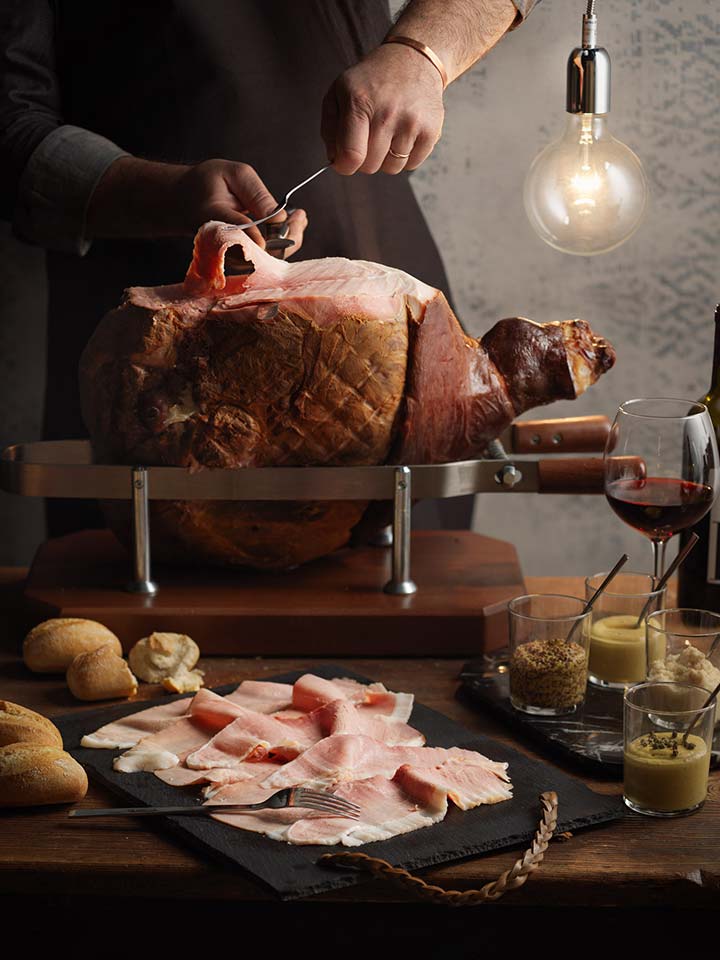 In a small artisan factory, which was becoming industrial, we experimented with our first cooked hams, our first Prague hams. we did research and development with meat and spice weighed out on old manual scales, balls for rubbing the hams, and vats for slow cooking at low temperature.