What we do
We are devoted to constantly improving production of our Prosciutto di San Daniele, as with all products. We always make them with the same passion and attention to detail.
Pure air, legs of pork from only PDO chain farms, traditional methods and techniques that are repeated day after day, replicating the seasons.
The improvement process is an arduous, ongoing journey because it requires perseverance, devotion, experience and constant attention.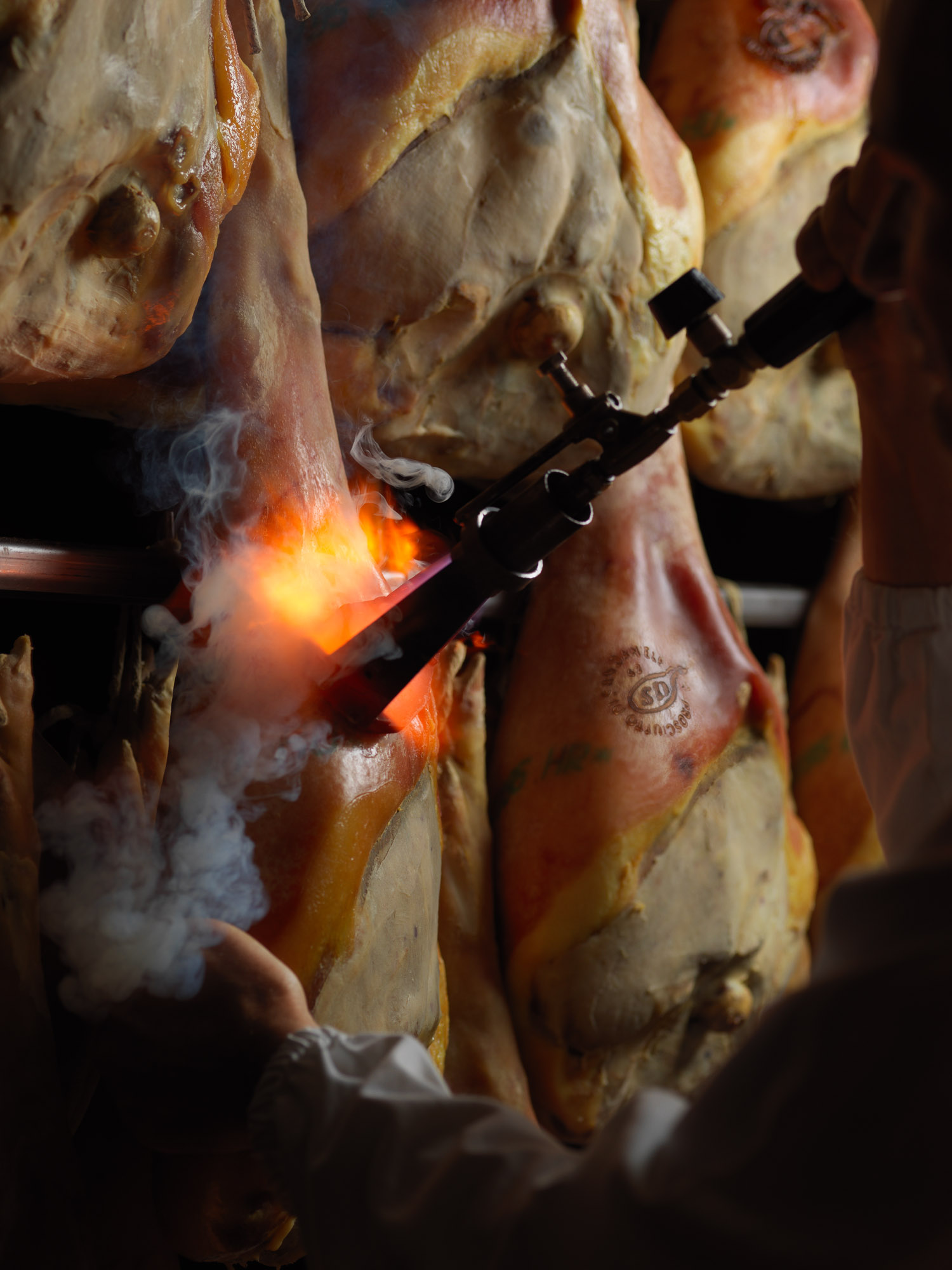 PROCESSING TECHNIQUES
From salting fresh legs of ham to slicing the finished product, our prosciutto factory in San Daniele del Friuli is totally dedicated to the production of the original prosciutto San Daniele Pdo, according to strict consorzio guidelines.
CURING
Our hams are air-cured in large resting rooms designed to draw maximum benefit from the effects of the air that flows down from the Alps, mitigated by the King of the Alpine Rivers, the Tagliamento: an invaluable resource, the magic of San Daniele, that has been making our inimitable curing method possible for centuries.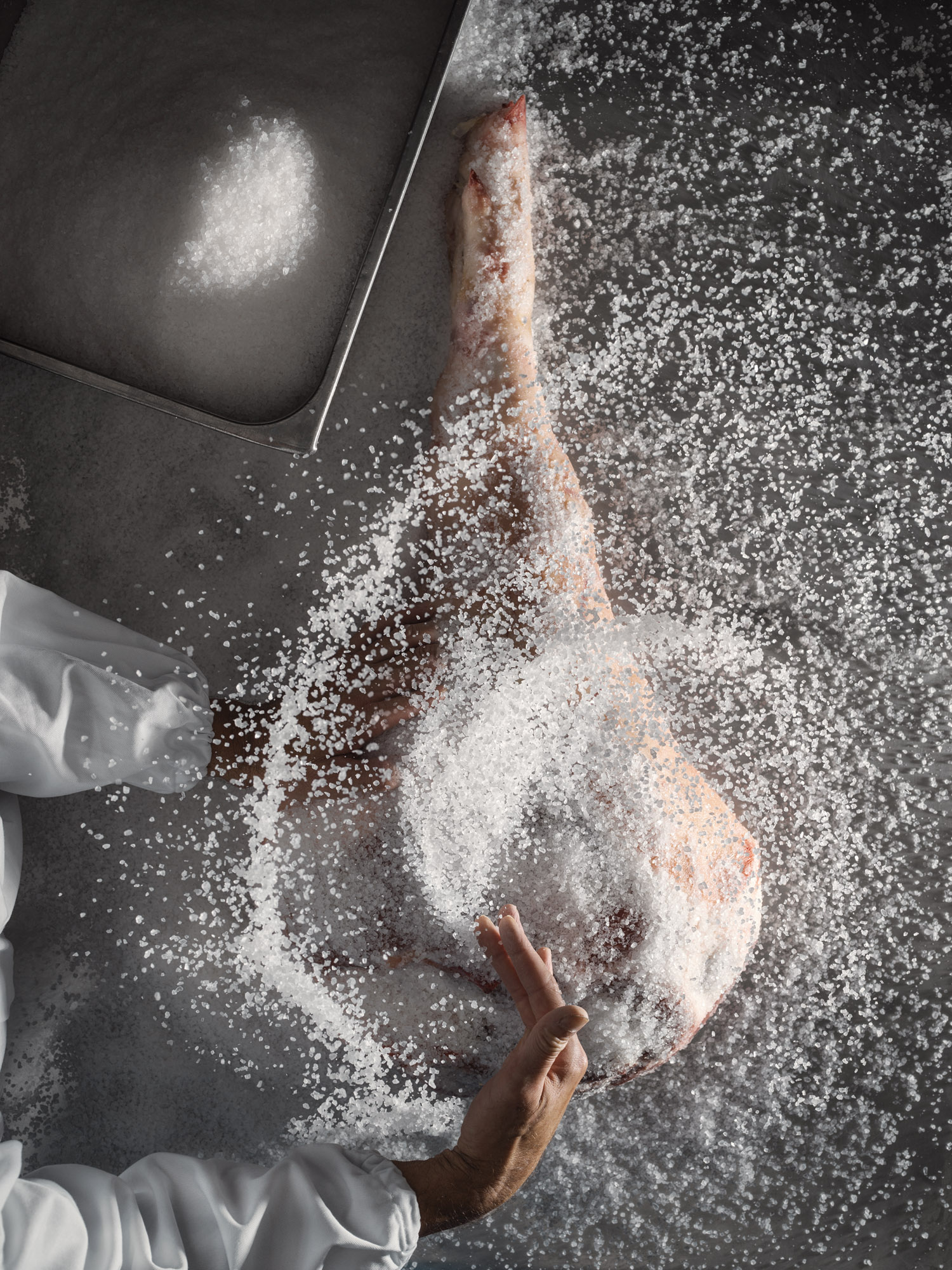 PROSCIUTTO SAN DANIELE PDO
In our prosciutto factory the heavy legs of fresh ham become lighter as the seasons change, a kind of magic that can last up to twenty months.
Salt and climate conditions modify the actual structure of the meat in an absolutely natural process that transforms a perishable fresh pork leg into a long-life cured prosciutto.
And then deboning, slicing and packaging are all done by our own people, in our factory, according to our tradition.
Hand-tying
Our hand-tied cooked hams are a distinctive product in our range. This technique requires professional skill and is still carried out by prosciutto masters as it used to be.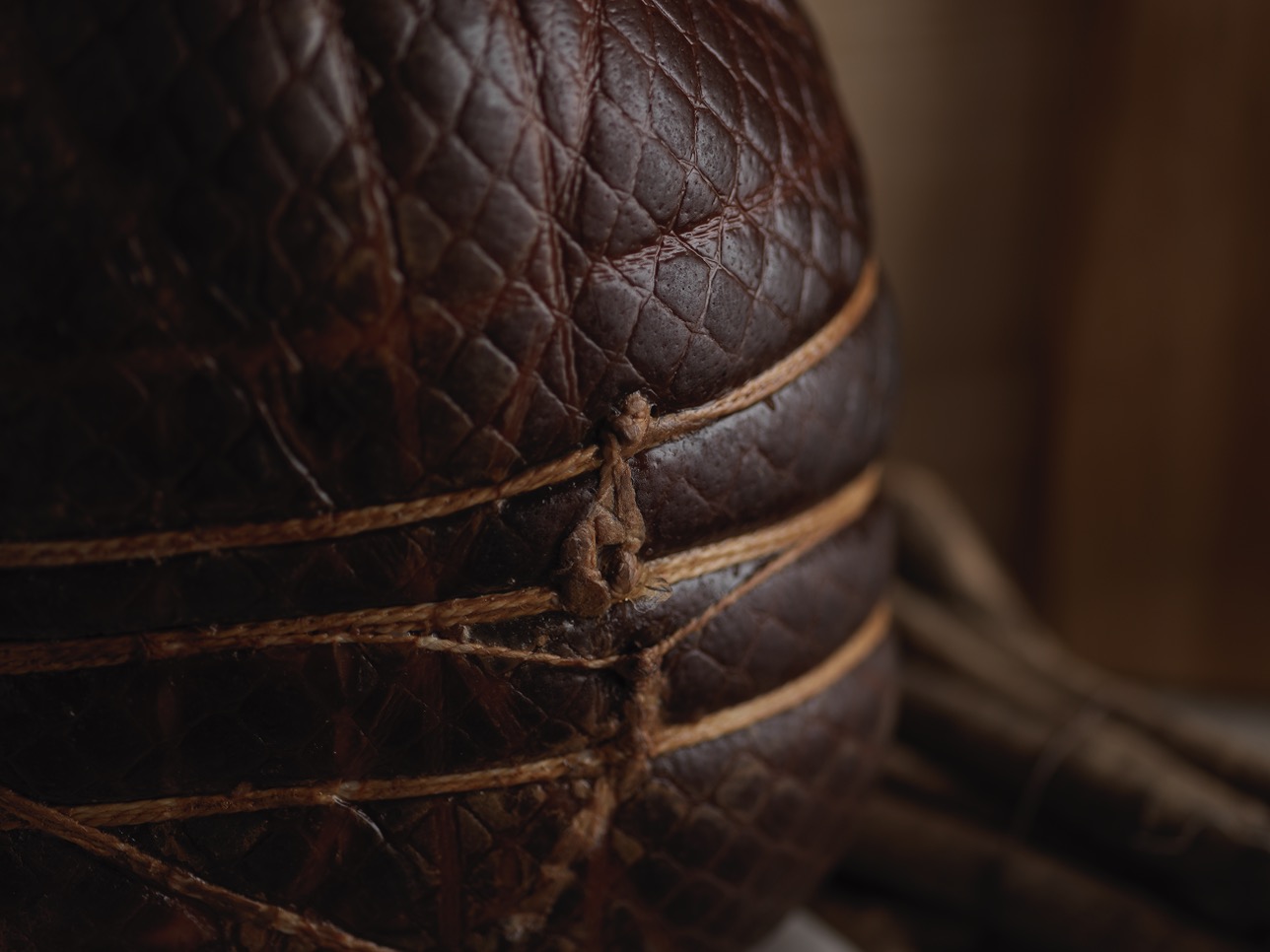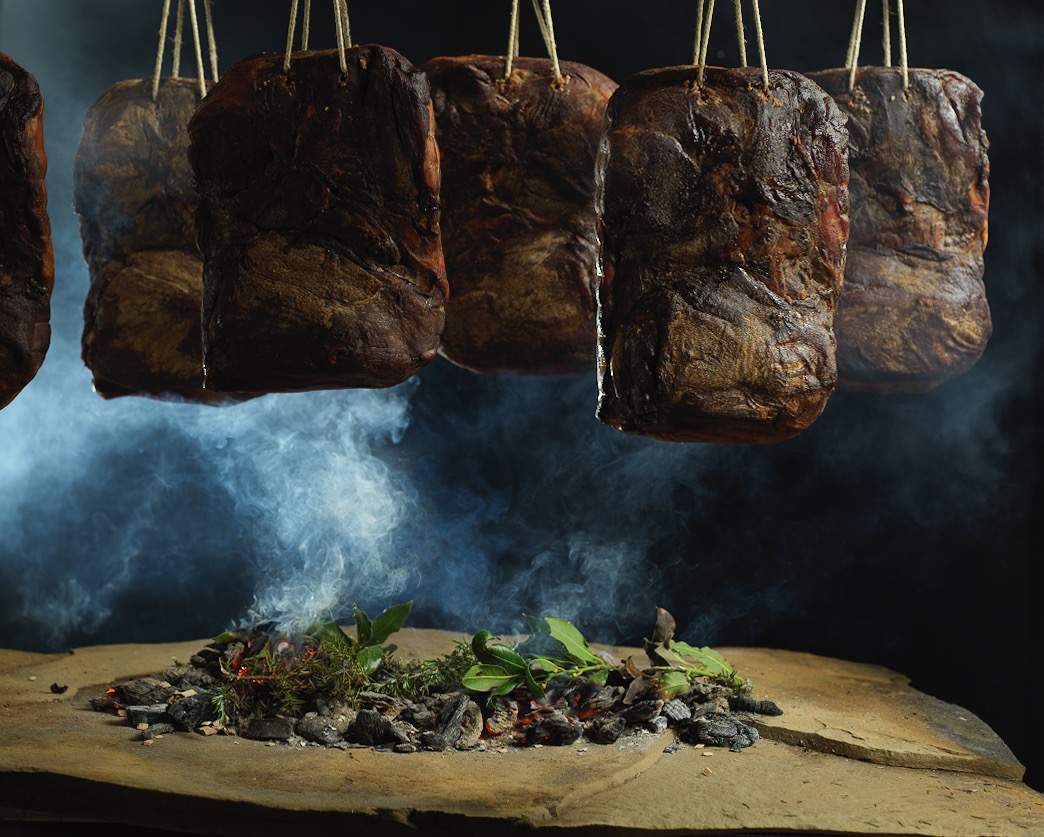 Smoking
It is our signature, a small gesture, an aroma that makes the difference.
The antioxidant, antibacterial properties of smoke mean that after salt, it is probably the second natural element used throughout history to preserve and protect cured meats.
We are the custodians of a valuable, still-tangible realm, intoxicating and intense like the lingering aromas in our factory, with sacks of oriental spices and fresh aromatic herbs, to be used in our recipes.
Recipes for all our products still hand-written in pencil in our old recipe book, which are prepared with strict care and attention, respectful of memories and symbolic of a profound, genuine taste.